film networking events in NYC
Created On:

Oct 06, 2023
Category:

Entertainment Events
City:

New-york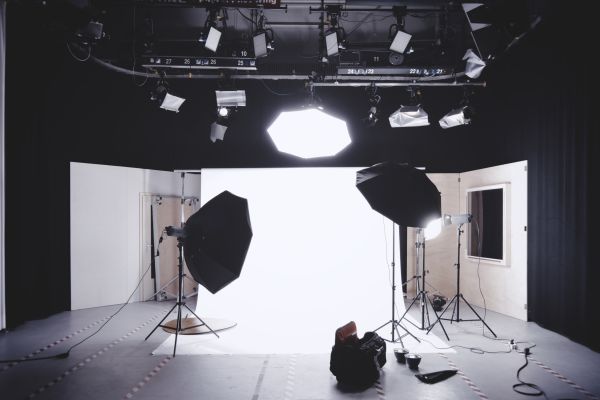 New York City is a dazzling urban focal point for the film industry. Cinema professionals have several possibilities to engage in film industry networking events, facilitating the establishment of new networks and the exhibition of their artistic endeavors. Further, this article will examine the Best film networking events NYC in 2023. These meetings attract filmmakers, creators, performers, and other industry professionals, fostering an environment conducive to networking, acquiring knowledge, and initiating collaborative endeavors.
New York Film Festival
The Event is a recurring cinematic event held annually in the autumn season. Moreover, these film networking events in NYC are highly esteemed within the global film industry, renowned for their exhibition of diverse films from various regions worldwide. This platform catalyzes established and up-and-coming filmmakers to present their cinematic creations.
These film networking events in NYC will be organized and hosted by Film at Lincoln Center, a prominent institution in cinema. Plus, It occurs from September 29 to October 16, 2023, at venues throughout New York City. This esteemed Event will be held at many locations around the city. The Festival regularly showcases a diverse selection of more than 200 films, encompassing many genres. Lastly, for film networking events Los Angeles, please keep visiting our website.
Chelsea Film Festival
The Chelsea Film Festival is a recurring cinematic event held every year in the neighborhood of Chelsea, located in the borough of Manhattan in New York. Further, the Festival's inception occurred in 2013, and afterward, it has attained a position of eminence as one of the foremost independent film festivals globally.
The Event presents a diverse selection of films from many regions worldwide. Also, it is one of the Best film networking events NYC 2023. It is famous for its dedication to promoting diversity and inclusivity, showcasing a diverse array of films produced by filmmakers from all backgrounds. Furthermore, the CFF 2023 will occur from October 19 to 27, 2023, in the Regal Cinemas Chelsea 24 theatre in Chelsea, Manhattan, New York.
These film networking events in NYC present a valuable occasion to witness the most recent and exceptional independent films originating from various parts of the globe while also providing an avenue for exploring emerging filmmaking talents. Additionally, these entertainment events offer a valuable occasion for filmmakers to connect and establish professional relationships with fellow industry practitioners and enthusiasts of the cinematic arts.
Brooklyn Film Festival
In the vibrant borough of Brooklyn, New York, a highly anticipated event unfolds each year - the annual Brooklyn Film Festival. Since its beginnings in the year 1998, the Event has consistently demonstrated unwavering strength and endurance throughout the years. Moreover,  the Brooklyn Film Festival 2023 was from June 8 to June 18, 2023, including many locations within the borough of Brooklyn, in New York City.
These best film networking events NYC 2023 will provide a diverse range of networking possibilities for industry professionals. The Festival encompasses a variety of panels, seminars, and social activities, providing guests with valuable opportunities for networking and knowledge acquisition.
Gotham Film & Media Institute
The Gotham Cinema & Media Institute (The Gotham) is an esteemed non-profit organization dedicated to commemorating and supporting independent cinema and media artists. When it started in 1979, the Gotham was also called the Independent Filmmaker Project. Also, it is now the most significant and longest-running non-profit in the United States that supports indie film and storytelling.
The Gotham provides diverse educational tools to facilitate the growth and enhancement of filmmakers' abilities and understanding. Moreover, the available resources encompass a variety of educational opportunities. Lastly, please find more information regarding the entertainment industry events calendar on our website.
The programs and services offered by Gotham have played a significant role in facilitating the professional development and subsequent success of several acclaimed filmmakers. Thus, the following is a compilation of forthcoming events and activities scheduled to take place at The Gotham Film & Media Institute in the year 2023.
Gotham EDU Film & Media Career Development Program (September 18 - October 14, 2023)

Gotham Independent Film Festival (September 21 - October 2, 2023)

Gotham Awards (November 28, 2023)
Rooftop Film Club
The film club is an outside cinema enterprise that organizes screenings of classic, cult, and contemporary films in various locations worldwide, specifically on roofs. Further, it is one of the most crucial entertainment industry events. Also, the RFC season in New York City generally spans from May through October, during which film screenings are held in Manhattan, Brooklyn, and Queens shelters.
The screenings provide a distinctive and exceptional approach to film viewing. Furthermore, the RFC offers diverse culinary choices, allowing patrons to enhance their experience by indulging in a full meal before or after the performance.
The RFC 2023 season in New York City will start from May to October, during which screenings will be held on roofs in the boroughs of Manhattan, Brooklyn, and Queens.
Conclusion
Attending Best Film Networking Events NYC 2023 is an expectation for movie industry professionals. In addition, film networking events in NYC facilitate socializing, sharing information, and engagement with the latest industry trends and talent. Through attending these events, producers, and industry individuals may broaden their networks, acquire insightful knowledge, and open paths to new opportunities. Last, the NYC film industry relies on collaboration and innovation. So, such events play a vital role in raising the incident and success of professionals in the continually evolving field of cinema. Lastly, frontline ticketing has all the relevant queries, so do check our site for more relevant updates.
FAQs
Q1.  How to buy a ticket for a New York Film Festival?
Anyone can purchase tickets at ease from the frontline ticketing.
Q2.  Is the Chelsea Film Festival good?
USA Today's US newspaper named the Chelsea Film Festival one of North America's ten finest movie events in March 2019.
Q3. What is the mission statement of the Gotham?
The Gotham supports independent film and media makers with career opportunities, industry connections, and exposure.
Q4. How many film festivals are in NYC yearly?
Twenty and more of the world's most influential film festivals happen every year in New York City.
Q5. Is New York suitable for the film industry?
New York has become a hub for creative people, artists, and companies working in film, and it is one of the biggest and fastest-growing parts of the state's economy.