5 Major entertainment industry events NYC 2023
Created On:

Oct 03, 2023
Category:

Entertainment Events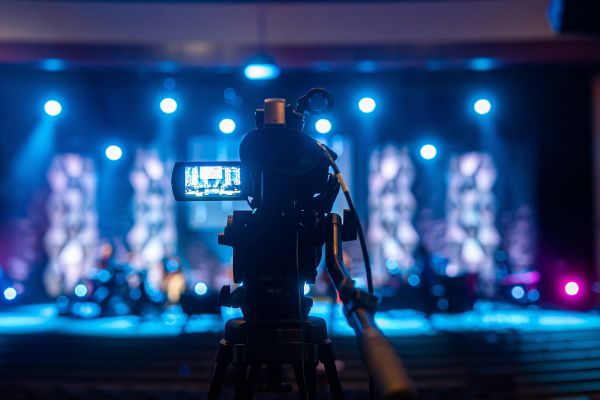 New York City hosts several historical events yearly. It starts with the highly regarded New York Film Festival from late September to mid-October. Moreover, comic book, movie, and pop culture enthusiasts gather for a thrilling time at New York Comic Con, whereas the CMJ Music Marathon is a center for industry specialists and a launching pad for up-and-coming lace in mid-October. Also, millions of people are enthralled by the Macy's Thanksgiving Day Parade on November 23, thanks to its extravagant balloons and energetic entertainment. Last but not least, on December 31, Times Square hosts a worldwide New Year's Eve celebration that culminates with the renowned ball drop, representing harmony and hope for the coming year.
New York Film Festival
The New York Film Festival is one of the most essential film-related entertainment events, featuring a wide range of films from established and emerging filmmakers. The most updated schedule indicates that the eagerly anticipated New York Film Festival in 2023 will occur from September 29 to October 15. This two-week festival is a must for movie lovers, industry insiders, and cinephiles because it usually offers a wide range of films worldwide and retrospectives.
Visitors to the New York Film Festival may anticipate a wide selection of stimulating and advanced films, some of which will go on to win awards season appreciation and critical recommendation. Further, the festival has a long history of drawing actors, directors, and movie buffs worldwide because of its stellar reputation for selecting films. The 2023 edition is expected to be a thrilling and culturally enriching event that honors the craft of filmmaking and offers a stage for an avant-garde narrative on a grand scale. Lastly, keep visiting the frontline ticketing site for more entertainment industry events NYC.
New York Comic Con
NYCC will occur in 2023 from October 5 to October 8. Further, over these four days, participants can anticipate a busy convention floor brimming with vendors, artists, and exhibitors presenting an extensive selection of comic books, merchandise, and collectibles. In addition, NYCC arranges forums and conversations with specialists in the field, celebrities, and creators to provide fans exclusive perspectives into their beloved brands and a chance to engage with the minds behind them.
The intricate cosplay scene, where spectators dress up as characters they enjoy from many genres, is one of NYCC's highlights. It's a vibrant and visually fantastic sight. Lastly, explore the frontline ticketing site for more entertainment industry events NYC. Lastly, several entertainment event companies are accessible for all attendees to get event-related information.
CMJ Music Marathon
A well-known occasion in the music and film industries is the CMJ Music Marathon, sometimes called the CMJ Music Marathon & Film Festival. It is planned that the CMJ Music Marathon will start from October 16 to October 21, 2023. Also, this multi-day event serves as a nexus for coming musicians, music industry professionals, and music lovers with its wide range of occasions, including live music shows, film screenings, debates, and networking prospects. We can consider it one of the best entertainment industry events in the USA.
Attendees of the CMJ Music Marathon will be able to uncover fresh musical talent in various genres, giving upcoming musicians a stage to showcase their performances. Moreover, the festival also has industry-focused events that provide a forum for music industry professionals to discuss and discover the newest advancements and trends in the music and entertainment sectors. Further, for enthusiastic individuals about music and movies, adding a film festival element gives the CMJ Music Marathon a thrilling and all-encompassing experience by showcasing the convergence of the two media.
Macy's Thanksgiving Day Parade
With its massive helium balloons of well-known figures, eye-catching floats, parading bands, and live presentations by famous musicians and artists, this cherished custom has mesmerized spectators for decades. Spectators gather in the streets of Manhattan to see the Macy's Thanksgiving Day Parade, renowned for its majesty and splendor. Also, it broadcasts nationwide to allow observers nationwide to take in the celebrations from the comfort of their homes. For more entertainment events Los Angeles, keep looking into the Frontline ticketing website.
 Lastly, it also ushers in the holiday season in style. Santa Claus reaches the end of the procession to formally show in the Christmas time and bring joy and cheer to attendees of all ages. For more information regarding entertainment industry events NYC, visit frontline ticketing.
New Year's Eve in Times Square
New Year's Eve in Times Square is a notable and awaited event. Moreover, thousands of partygoers assemble in the middle of Manhattan on December 31 every year to see the renowned Times Square Ball Drop. History suggests that Since its beginning in 1907, the New Year celebration is a worldwide sensation. Further, participants from different backgrounds gather in Times Square on New Year's Eve to celebrate the event with faith union. Also, they welcome the new beginnings as they bid farewell to the previous year and welcome the prospect of a new year.
Wrapping Up!
The New York Film Festival is a well-known theatrical occasion. While New York Comic Con takes place in early October, it is a crucial pop culture gathering. In addition, the CMJ Music Marathon takes place in the middle of October. Furthermore, while New Year's Eve in Times Square on December 31 is a globally renowned celebration culminating in the iconic ball drop, which welcomes the new year with fireworks and confetti, uniting people worldwide in hope and optimism, the Macy's Thanksgiving Day Parade on November 23 is an enduring annual tradition featuring larger-than-life balloons, floats, and performances. Keep exploring the frontline ticketing website for more entertainment industry events NYC.
FAQ
Q1. How do you get into the New York Film Festival?
Tickets for the New York Festival will be available at the Frontline Ticketing.
Q2. Where is Comic Con New York 2023?
Comic-Con New York 2023 will be in the Javits Center.
Q3. When will the CMJ Music Marathon will take place?
CMJ Music Marathon will occur from October 16 to October 21, 2023.
Q4. Who is performing at the Nye Times Square in 2023?
Duran Duran, J-Hop, and Jax, New Edition will perform in Nye Times Square.
Q5. Where to get the finest details of the upcoming events?
From frontline ticketing, the attendees can get the details of recent events.