Upcoming Digital Marketing Events in 2023
Created On:

Sep 04, 2023
Category:

Digital Events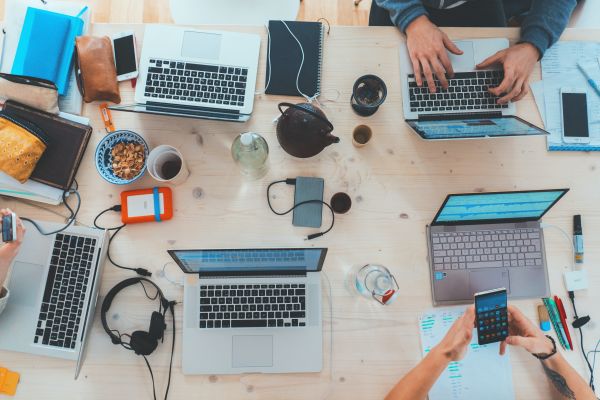 Whether you're an experienced digital marketer or a newcomer, attending digital marketing events and seminars can help you significantly grow your career. Further, they not only let their attendees learn novel ideas and tap into the wisdom of top professionals, but they also allow them to make vital contacts and decisions. Fortunately, there are numerous digital marketing events to take part in each year, whether in person or remotely. Even in 2023, there will be many significant digital marketing events. Here is a list of some of the most essential forthcoming digital marketing events in 2023. So, without delay, let's look at them.
Inbound 2023
The mission of INBOUND will be one of the best digital events 2023 that promotes community, culture, and creativity. It brings together the top speakers from diverse industries and allows attendees to network with thought leaders, colleagues, and prospective business connections.
Among similar digital events 2023, INBOUND delivers many novel concepts, opportunities for learning and networking, and enjoyable experiences for everyone, in keeping with the type of value and creativity we've all come to anticipate from HubSpot. INBOUND is chock-full of initiatives and concepts attendees can apply to your work, whether in marketing, sales, client service, technology, business, or any other industry.
Event Location
The Inbound 2023 events digital will be held at the Boston Convention and Exhibition Center (BCEC). Also, the exhibit space is 516,000 square feet, with 82 meeting rooms and a 40,000-square-foot ballroom that offers much space to interact and network. Also, the spacious rooms and halls will make the best location for entertaining and educational events. Therefore, the site is ideal for creating any successful event.
Sessions Agenda
The session includes multiple topics to entertain the attendees so they can learn and upgrade their skill sets. Some sessions will involve leveraging A.I. and automation for marketing and sales. Using artificial intelligence and automation in marketing and sales, growing as a leader through storytelling, creating a customer-focused strategy, increasing revenue operations to maximize growth, investigating new patterns in digital engagement, and using Web3 and the metaverse to harness the power of disruption all these agenda will be addressed during the event. So it is the have events in Boston.
Vibe MarTech Fest
This year's Vibe Martech Fest, one of the best digital events 2023, will focus on how marketers can use artificial intelligence, particularly generative A.I., to add intelligence to their strategies and prepare for the end of third-party cookies and Web3 functionality. Also, it will focus on developing a martech stack that is adaptable against dynamic market changes and address the difficulties of multichannel optimization provenance for improved use of advertising spend. How would martech, which is constantly evolving, help attendees rush the growth of their business?
The region's first and biggest CX marketing and advertising technology event is called Vibe Martech Fest. Participants in the Vibe Martech Fest will help establish new standards for client satisfaction & the technologies that support putting these concepts into practice. Lastly, find more exclusive digital events updates like the DMEXCO 2023 from frontline ticketing. 
Event Location
The location of the event will be in Dubai, UAE. Additionally, it will be the sixth year of the event. The event will be one of the Middle East's most prominent marketing technology summits. Further, the location will grab the attention of the majority of the attendees and the tourists as well. So, get your tickets now and grab the chance to add value to your life at the best possible location.
Event Agenda
The 2023 Vibe Martech Fest will held in Dubai from September 12–14. The event's current agenda will emphasize the capabilities of Web3 and A.I. The organizers will be happy to see how companies use these cutting-edge technologies to increase their commercial success. Furthermore, the other areas that will be part of the event will be:
Social Media Listening & Analytics

Marketing Automation

Customer Relationship Management

Machine Learning
Content Marketing World 2023
The U.S.'s most prominent digital marketing trade show, Content Marketing World, is back for another memorable event. Also, leading exhibitors worldwide will attend the expo, which will take place at the Walter E. Washington Convention Centre from September 26 to September 29, 2023, to showcase their most recent content marketing solutions.
The Content Marketing World 2023 service and product overview encompasses a variety of distributor brands in the marketing industry, including content production, content strategy, social media, branding, storytelling, and more. Also, it will be one of America's most complete P.R. and marketing events. Moreover, the event offers all exhibiting businesses significant opportunities by showcasing the region's robust, expanding digital sector and offering a large stage for exposure and networking. Get to know more regarding the online marketing events from our website. so, stay tuned with us.
Event Location
The Content Marketing Institute will conduct the 2023 Content Marketing World Conference and Expo from September 26–28 in Washington, D.C. Content Marketing World is the largest gathering of content marketers globally, organized by specialists at the Content Marketing Institute. Also, the ideal site will be helpful in the maximum attendance. So, grab your tickets now, explore the event & improve your skillset.
Event Agenda
Professional individuals from the content marketing segment will gather at Content Marketing World's conference and expo to share their skills over four days. They will cover each content marketing feature, plus how to create, manage, and heighten your content. Also, leaders in content marketing for brands & agencies must utilize it. More than 100 workshops and keynotes are in store for attendees. The event's excellent lineup from the previous year featured people like:
Salesforce's V.P. of Content Marketing, Jessica Bergmann

Co-author of Killing Marketing Robert Rose

Cleveland Clinic's Amanda Todorovich, Director of Content Marketing

Mike Allton, Agorapulse's Head of Strategic Partnerships
Wrapping Up!
These are some of the significant highlighted and most awaited digital events 2023. The event's agenda and location are available on the blog, which will help the attendees be part of these events. Most importantly. All these events will add value to the viewer's skillset, as they are specialized events. And professional individuals will be part of these events. Frontline Ticketing is the ultimate platform for learners to find such exciting event information. Also, find the best ticketing solution here as well. Explore us for more updates and guidance.
FAQs
Q1. Where will inbound 2023 be held?
The conference will held in Boston, USA.
Q2. Why attend inbound 2023?
It will be the ultimate place where all attendees will learn, share, inspire & find innovative solutions digital marketing solutions.
Q3. Where will be the location of the Vibe MarTech Fest?
The event spot of the event will be in Dubai, UAE.
Q4. What will be the Vibe MarTech Fest agenda?
The event's current agenda emphasizes the capabilities of Web3 and A.I.
Q5. What will Content Marketing World 2023 cover?
The event will cover every content marketing feature, including how to initiate, manage, and optimize your content.