Entertainment Event Management Guide 2023
Created On:

Sep 09, 2023
Category:

Entertainment Events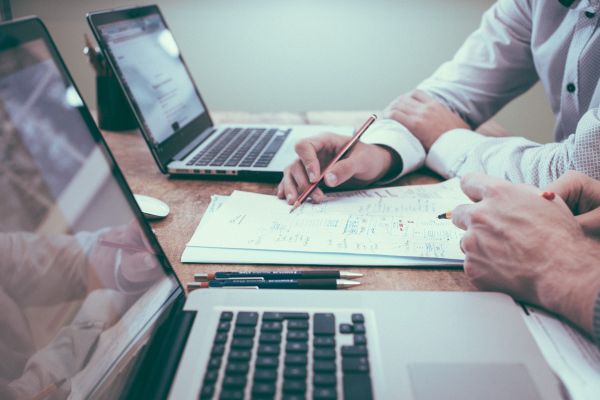 Entertainment event management is the process of planning and implementing an event. Further, this procedure incorporates pre-event planning to post-event planning. An entertainment events manager makes early choices concerning the event's time, venue, and agenda. Also, event coordinators watch the trial live to ensure that all event activities work according to plan. Lastly, the blog will cover the entertainment event management guide, which will help make your next event a big hit.
Entertainment Event Management
Numerous crucial planning procedures must be taken to ensure an entertainment event's success. Here is a broad outline for organizing a fun event and entertainment event management:
Establish the Goals of your Event
Whether it's a musical performance, festival, business party, or other form of entertainment gathering, decide what the objective of your event is. Moreover, establish precise goals and targets for the occasion, such as money-raising, brand promotion, or entertaining a particular group with the help of the entertainment events manager. Lastly, New York Entertainment Events updates will be accessible on our website. So, keep yourself updated with us.
Event Budgeting
Create a reasonable spending plan for your event, accounting for all costs such as venue rental, entertainer fees, machinery, marketing, and staffing expenses. Moreover, invest money in the event's various components according to their priority. Also, it is vital to calculate all the costs beforehand to maintain the budget through the event. Having some spare budget for the contingency reserve is advisable to avoid or mitigate any unforeseen situation. Lastly, seeking guidance from the entertainment events manager will be viable to make the feasible budget.
Pick a Venue & Book Performers
Pick a time that works for the target audience and avoid conflicts with other significant events. Find a location that meets your event's theme, anticipated attendance, and other requirements. Also, find and reserve entertainment performances or performers that fit the topic of your event and are popular with your target audience. Further, contracts should be negotiated with payment terms, schedules, and technical specifications.
Event Marketing & Promotion
The entertainment event must be promoted and marketed effectively to be successful. Moreover, create a thorough marketing strategy at the beginning that details your entire advertising approach. Use various marketing techniques, such as leaflets and posters in strategic locations, email marketing campaigns to engage potential attendees, and social media sites like Facebook, Instagram, and Twitter. Also, having a robust online presence is crucial; develop a specialized event website or active social media profiles to post interesting information to your audience and offer event specifics. And entertainment event companies might also help you with event marketing purposes. Lastly, press releases or relationships with local media organizations can help create buzz and raise event visibility.
Operations, Logistics & Legalities
Make a plan for the logistical aspects, including ticketing, security, transportation, and handling the crowds. Further, work with suppliers to arrange cuisine, equipment leases, and other required services. Also, make a thorough schedule and timeline for the event. Obtain the essential licences and permits for events, such as those for the use of alcohol, entertainment, and insurance. Lastly, make sure that all laws and safety rules are followed locally.
Registration & Ticketing
Creating a fluid, user-friendly system that serves both online and in-person guests is crucial when it comes to ticketing & registration for any entertainment event. Moreover, online ticketing companies like Frontline Ticketing conveniently handle digital ticket sales, giving guests a simple method to buy tickets from the ease of their homes. Also, consider using several ticket pricing tiers and discounts to increase attendance and encourage early commitment. Lastly, early bird pricing can promote early registrations by giving discounted rates for individuals who buy tickets far in advance. In contrast, group discounts can draw bigger groups of attendees, such as friends, families, or corporate teams. These pricing techniques increase ticket sales while also fostering a sense of urgency. Lastly, easily find Trilogy tour events details and tickets on our website.
Volunteers & Event Staff training
A crucial part of ensuring your entertainment event runs smoothly is hiring and training event employees and volunteers. Further, start by determining the precise positions required, which, depending on the size and complexity of the event, may include ushers, security people, ticketing staff, and more. Also, look for candidates who are passionate about the event's objective and have the necessary experience during the hiring process. Moreover, once your team is put together, ensure everyone is given thorough training so they are all aware of their duties, responsibilities, and the overall goals of the event, in addition to resolving any unforeseen issues that may develop during the event, contributing to the event's overall success, efficient interaction and cooperation among staff and volunteers.
Event Day Execution
Precision execution is crucial on the day of entertainment event management. Further, verify that all logistical details, such as equipment setup, security precautions, and vendor arrangements, are in place and operating correctly before the event starts. Also, create an effective communication plan for event workers, volunteers, and suppliers to ensure smooth daily coordination. Use your defined contingency plans to address unexpected problems that may appear quickly. Moreover, address them right away. Ensure that guests have a seamless and delightful experience, which will eventually contribute to your event's overall success by ensuring that every component is in place, keeping lines of communication open, and managing unexpected situations with agility.
Post Event Evaluation
A crucial step in streamlining your entertainment event planning process is post-event review. Further, gather and review attendees' input, whether through questionnaires, comments, or direct interactions. Also, scrutinize financial data to determine the event's financial performance and whether your budgetary objectives were accomplished. Further, pinpoint areas for improvement using this evaluation procedure, such as problems with logistics, marketing tactics, or the general experience of attendees. Create a workable plan to implement modifications or improvements for upcoming events based on the lessons learned. Lastly, this iterative process ensures that each subsequent occasion is more profitable, interesting, and fun for attendees, ultimately promoting the continued development and expansion of your entertainment events.
Conclusion
A difficult task, organizing an entertainment event requires careful organization and faultless execution. Although the stated method offers a strong foundation, it's critical to customize it to your event's particular needs and size. Further, there is no such thing as a typical event. Thus, flexibility and adaptation are essential. Moreover, consulting with event management experts can be helpful if you're working on a big or particularly complicated event. Whether you're organizing a small community event or a large festival, frontline ticketing will help you in careful preparation, and the choice to contact professionals can significantly increase the likelihood that your event will succeed in meeting its objectives.
FAQs
Q1. How do you plan an entertainment event?
Plan an entertainment event by deciding on your goals, spending limit, and target market.
Q2. What are the steps to plan an entertainment event?
Choose a location, hire performers, organize the logistics, and effectively publicize the event.
Q3. What are the types of entertainment events?
Concerts, festivals, athletic competitions, theatre plays, art exhibitions, and trips to amusement parks are examples of entertainment events.
Q4. What makes an entertainment event successful?
A successful entertainment event engages and fulfils the audience while reaching its objectives, whether they be financial, cultural, or of entertainment value.
Q5. Where to get the details of upcoming entertainment events?
Frontline ticketing is the ultimate spot to find the details of your desired entertainment event.